Reading is an essential part of human existence and productivity. It is no wonder almost everywhere you turn, you can sight a book store there.
Notwithstanding, there are those that outshine others in terms of the kind of books and materials that meet your needs, and location-friendliness.
In this article, we will be briefing you on some of the best book stores to buy books near you.
List of Book Vendors in Nigeria
Bespicks Nigeria provides access to all bookstores in Nigeria, wherever you are, you can get any book you need from the comfort of your home. When you make request for a book, they search all bookstores beginning from your locality to your state. One thing is certain, you would get your book request met to your descriptions. To place order for your book, click here
ABUJA
1. Bible Wonderland Limited
SPECIALIZATION
Bible Wonderland Limited is an on-site book store that sells and supplies books ranging from Christian to motivational, Inspirational, development, friction & non-friction, and children's educational books.
CONTACT
Phone number: 0806 608 7706, 0805 152 3302, 0810 568 2176
Email: stores@biblewonderlandng.com
ADDRESS
Standard Plaza, Plot 2302, Herbert Macaulay Way, Wuse Zone 6, Abuja FCT Nigeria
2. Booksellers Limited
SPECIALIZATION
Booksellers Ltd. Specializes in sales of varieties of local and international books and stationery for home, school, and office use.
CONTACT
0803 311 0679, 0703 750 4083
ADDRESS
Ground Floor, City Plaza, Ahmadu Bello Way, Garki 2, Abuja FCT Nigeria
3. CSS Bookshops Limited
SPECIALIZATION
It is a book company that sells all kinds of books and publications.
CONTACT
0702 938 9272, 0709 810 9125
ADDRESS
Bamenda Street, By All Saints Primary School, Zone 3, Wuse, Abuja FCT Nigeria
4. Tarbiyah Books Plus
SPECIALIZATION
The book store is known for best-selling children's and other Islamic books (Qurans, Hadith, Sirah), games, puzzles, DVDs, and learning aids.
CONTACT
0817 989 9991, 0817 989 9990
ADDRESS
21, Blantyre Street, 3rd Floor, Wuse 2, Abuja FCT Nigeria
5. Acorns & Oaks Stores
SPECIALIZATION
It specializes in the sales of a variety of books, ranging from children to adult novels.
CONTACT
0802 673 2380
ADDRESS
Suite 1, Oyibo Odinammadu, Block NCWD, Central Business District, Abuja FCT Nigeria
6. De Minaret
SPECIALIZATION
De Minaret stores is a multi-purpose Islamic store that sells Islamic books, clothing, gift items, etc.
CONTACT
0802 390 7157, 0706 661 4488, 0802 299 6266
ADDRESS
Suite 114, Jinifa Plaza, CBD, Abuja FCT Nigeria
7. Adeola Bookshops & Stationeries Limited
SPECIALIZATION
It is one of the best places at Kubwa axis in Abuja to buy books and stationery.
CONTACT
0803 315 9734
ADDRESS
Plot A10, 2/2 Kubwa, Gado Nasko Road, Kubwa, Abuja FCT Nigeria
8. Afam Bookshop
SPECIALIZATION
Afam Bookshop offers sales of books, consisting of educational books, novels, etc.
CONTACT
0803 458 8095
ADDRESS
Legion House, Faskari Crescent, Area 3, Garki, Abuja FCT Nigeria
9. B.I. Ojison Nig Enterprise
SPECIALIZATION
B.I. Ojison Nig Enterprise is one of the bookshops located in Abuja. It offers sales of books such as motivational books, Christian books, inspirational books, textbooks, novels, and other genres.
CONTACT
0803 705 4659, 0805 600 5846
ADDRESS
2, Kashim Ahmed Street, Modern Market, Garki, Abuja FCT Nigeria
10. Book House Company
SPECIALIZATION
The book store sells motivational, Christian, and professional books.
CONTACT
0803 401 2228
ADDRESS
Suite A5, Shakir Plaza, Michika Street, Garki 2, Abuja FCT Nigeria
LAGOS
1. Lexnotes Bookstore
SPECIALIZATION
Lexnotes is a leading seller of digital content and educational products in Nigeria.
Lexnotes will provide a broad range of educational content both in digital and print formats for all libraries, schools, individuals, academic, corporate entity and government.
CONTACT
Phone Number: 0809 127 8837
Email: info@lextorah.com
Website: http://www.lexnotes.com.ng
ADDRESS
Sabo – Alagomeji, 299 Herbert Macaulay Way, Yaba 100001, Lagos
1. Patabah books limited
SPECIALIZATION
Parabah books ltd. is a one-stop book store for books, gift items, cards, magazines, stationery, etc.
CONTACT
0809 102 5092
ADDRESS
B18 Adeniran Ogunsanya Shopping Mall, Adeniran Ogunsanya St, Surulere, Lagos

2. RovingHeights Nigeria Limited
SPECIALIZATION
It is a socially-minded bookstore. Their aim is to bring all books to fit to read to our customers while helping to enrich the reading culture in Nigeria through literacy programs and various interventions that can create a vibrant reading public.
CONTACT
0909 215 8968
A28 Ogunlana Dr, Surulere 100001, Lagos

3. Laterna Ventures Ltd
SPECIALIZATION
Laterna Ventures is a book store that specializes in the sales of a variety of children's and adult books. They sell up-to-date toys and materials to help your child.
Some books they focus on are the latest books on business and Christian literature.
CONTACT
Phone number: 0803 301 4462
Website: https://laternabooks.com/
ADDRESS
13 Oko Awo St, Victoria Island 101241, Lagos
4. Guide Bookshop Nigeria Limited
SPECIALIZATION
It is a book store located at Ayobo, Lagos state which delivers educational books, with an impressive selection of good books from a wide range of prominent Nigerian authors. They focus more on the Nigerian heritage, hence, the Nigerian authored books.
CONTACT
0802 887 2962
ADDRESS
5, Market Road, Megida, Ayobo, Alimosho, Lagos Nigeria
5. Bookville World
SPECIALIZATION
Bookville World is a unique book store that caters to the needs of different types of clients, interests, and age groups – in Port Harcourt, Rivers State, Nigeria. It is a one-stop shop where book lovers, those seeking enlightenment, and others looking for a 'third place can visit again and again.
Bookville World is owned by BookVille Integrated Resources Ltd.
We sell a wide range of books covering; History, Biography, Economics, Politics, Business, Management, Science, Technology, Fiction, Children, academics, comics, Lifestyle, Healthy Living, Inspirational & Motivational.
In addition, there are several other attractive items on display such as stationery, gifts, cards, music, video, etc
We also offer door to door delivery service. hold reading competitions occasionally.
CONTACT
0818 183 8485
ADDRESS
2 Ezimgbu Link Road, Off Stadium Road ( Mummy B Road, 500272, Port Harcourt
6. Challenge Bookshop
SPECIALIZATION
Challenge Bookshop deal in sales of the book in all genres. It is also unique for same-day book deliveries.
CONTACT
08036728484
ADDRESS
159 Aba Road, Waterlines, beside Mobile Filling Station, New GRA, Port Harcourt
7. Shom Bookshop
SPECIALIZATION
Shom Book shop is a dealer and supplier of academic books, novels, Christian books, gift items, children's books, as well as other books and school kits.
CONTACT
0803 704 5645
ADDRESS
46 Obi-Wali Road, Rumuigbo, Port Harcourt, Rivers State
8. StoneBridges Learning Resources Limited
SPECIALIZATION
It is more than just a book shop; it is a learning centre with ultra-modern halls for corporate events, located in GRA Port Harcourt. Open today until 5:30 PM.
CONTACT
0810 129 1064
ADDRESS
49B Woji Road, GRA 500271, Port Harcourt
9. Wisdom Books Limited
SPECIALIZATION
Wisdom Books Limited stocks a wide variety of materials to motivate, empower, inspire and foster intellectual growth.
It serves Port Harcourt and nearby areas.
They have another store located at 76 Adeniyi Jones Avenue, Ikeja, Lagos State.
CONTACT
Phone Number: 0803 329 6787
Website: https://www.wisdombookslimited.com/
ADDRESS
Behind Novotel Hotel, 1 Stadium Rd, Rumuola 500102, Port Harcourt
These stores sell books of different genres, for both the young and old. Some common ones are romance, religion, engineering, entrepreneurship, marriage, law, and medicine.
We shall be highlighting few books found in some of these categories:
BOOKS ON ENGINEERING
1. The Art of Doing Science and Engineering: Learning to Learn
AUTHOR
Richard W. Hamming
ABOUT THE BOOK
The book is filled with stories of some great people performing great deeds. But they are not meant to simply be admired. Rather, their deeds are to be learned, aspired, impacted, and surpassed.
2. The unwritten laws of engineering
AUTHOR
James G. Skakoon
ABOUT THE BOOK
W. J. King, who is the originating author of this book observed that the chief obstacles to the success of engineers are more of a personal and administrative, than a technical nature.
King, a wartime engineer with General Electric and later a UCLA engineering professor decided that he and his associates were getting into much more trouble by violating the unofficial laws of professional conduct than by violating the well-documented laws of science. So, he laid down some "unwritten" laws into house rules for professional conduct.
3. Why Buildings Fall Down: How Structures Fail
AUTHOR
Mario Salvadori, Matthys Levy
ABOUT THE BOOK
These two authors examine all kinds of buildings, from buildings like the ancient domes to the state-of-the-art Hartford Civic Arena. Their analysis examined the man-inflicted destruction of the Parthenon to the damage in Armenia and San Francisco caused by an earthquake in 1989.
BOOKS ON ENTREPRENEURSHIP
1. Small Business Big Money: How to Start, Grow, And Turn Your Small Business into A Cash Generating Machine
AUTHOR
Akin Alabi
ABOUT THE BOOK
If you are an entrepreneur or an enthusiast, the author teaches you how you can literally turn your small business into an ATM that will give you money on a daily basis in 3 hours.
He teaches you the marketing techniques he has used and uses to become who he is today.
2. How to Win Friends & Influence People
AUTHOR
Dale Carnegie
ABOUT THE BOOK
Dale Carnegie is big on entrepreneurship, and in this book, he teaches on subject matters like:
Six ways to make people like you
Twelve ways to win people to your way of thinking
Nine ways to change people without arousing resentment
3. Outliers: The Story of Success
AUTHOR
Malcolm Gladwell
ABOUT THE BOOK
This is a book that answers the question, "What makes high achievers different?"
Malcolm addresses what makes the famous and successful ones become that. It goes beyond what they are like, to where they are from, their culture, their background, and their routines.
BOOKS ON MARRIAGE, LOVE, AND SEX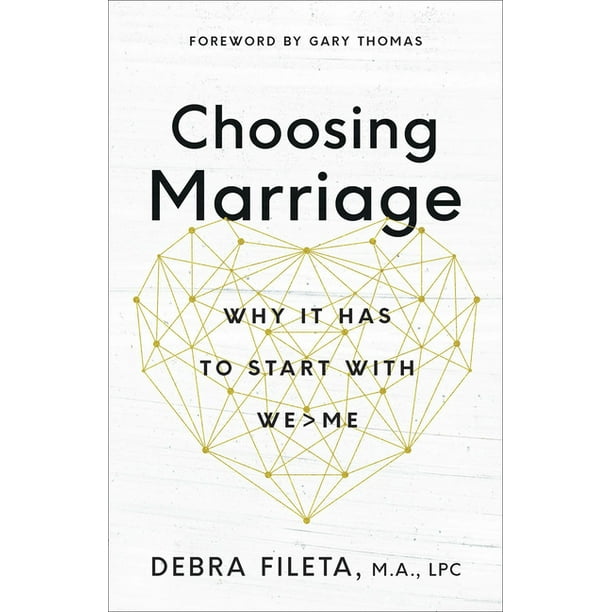 1. Choosing Marriage: Why It Has to Start with We>me
AUTHOR
Debra Fileta; Gary L Thomas
ABOUT THE BOOK
While some people expect marriage to go a particular way, they might meet a totally different case when finally, in it. This book elaborates on that.
It makes us see that even during the hard times in marriage, a healthy marriage will grant you the opportunity to see the great side of it.
2. Daring to Love: Move Beyond Fear of Intimacy, Embrace Vulnerability and Create Lasting Connection
AUTHOR
Robert W. Firestone, Tamsen Firestone
ABOUT THE BOOK
Some of us may have encountered incidents of breakups. How did you handle it when it happened? Does it feel like your relationships never work out? When it happened, did you dwell on what the other party did to warrant it, or did you take a moment to reflect on yourself?
Daring to love addresses the right ways to handle and build relationships without fear of losing it. It helps you know how to open up the right way, irrespective of how many times you may have been hurt.
3. The Naked Marriage: Undressing the Truth About Sex, Intimacy and Lifelong Love
AUTHOR
Dave Willis, Ashley Willis
ABOUT THE BOOK
The authors who are a couple explain marriage from an angle of Christian values; where intimacy, vulnerability, trust, faith, friendship and mutual fulfillment, great sex, are nothing impossible to possess in a marriage. These qualities are what God designed marriage to be from the onset.
BOOKS ON LAW
1. The Law
AUTHOR
Frédéric Bastiat
ABOUT THE BOOK
The Law by Bastiat explains the nature of law and the role of government. It is an essential read for law students and interesting for anyone enthusiastic about jurisprudence.
2. How to Be Sort of Happy in Law School
AUTHOR
Kathryne M. Young
ABOUT THE BOOK
The book is a highly recommendable book for early Law students. Based on Kathryne's experiences and observations, she has analyzed what causes high rates of depression, anxiety, fatigue, and dissatisfaction during Law school, as she was once a victim.
After finishing her Ph.D. in Law school, she had crafted out better ways to improve these concurrent issues for future students.
3. British Colonial Administration in Nigeria
AUTHOR
Anthony Anamgba
ABOUT THE BOOK
This book addresses from some angles how Nigeria was colonized by the British colony, starting from the Berlin Conference between 1885-1886.
During the conference, it was confirmed that Nigeria was to be colonized by Britain. This sparked a huge resistance from the Nigerians at the beginning. The story goes on and on leading up to the creation of the Indirect Rule system, and Nationalism in Nigeria.
BOOKS ON MEDICINE
1. Medical Law and Ethics in Nigeria
AUTHOR
Oghenemaro Emiri
ABOUT THE BOOK
The book addresses controversies gotten from several jurisdictions. Medical Law and Ethics in Nigeria is one of the most explanatory books on this subject today.
2. Concepts of Integrative Medicine
AUTHOR
Dr. Jason Mallia Ph.D.
ABOUT THE BOOK
The aim of this research is to analyze aspects of integrative medicine in order to help you understand its application, benefits, and limitations.
The book hopes to broaden the patient's awareness and teach them about individual modalities. It strives to help them find the right combination of treatments for that particular health challenge.
3. The Laws of Medicine
AUTHOR
Siddhartha Mukherjee
ABOUT THE BOOK
The author reveals a philosophy on the little-known principles that govern medicine and how understanding these principles can enrich you.
Do you reside in Lagos, Port Harcourt, or Abuja, and are still wondering where to buy books near you? You can stop buy at any of the book stores listed above. You are sure to find what you need.