Gone are the days when there were limited stores to buy books in Nigeria. One would sometimes have to spend so much on transportation or mailing it down to a destination.
It is relieving to know that several mediums have become open to get as many books as you want in any category of your choice, and at your own pace and convenience. This medium created works by simply buying books online.
In this article, we have outlined some books you can buy online in Nigeria. It entails ordering books from Nigerian online stores like Konga, Jumia, Jiji Nigeria, and a host of others.
BOOKS ON MARRIAGE AND SEX
1. The Sex-Starved Marriage: Boosting Your Marriage Libido: A Couple's Guide
AUTHOR
Michele Weiner-Davis
CATEGORY
Marriage and sex
ABOUT AUTHOR
Michele Weiner was born and bred in New York with her brothers. Her parents got divorced after twenty-three years of marriage. This divorce was official after her mother reached some therapists and family counsellors.
After her parents' divorce and the family counsellors decided divorce was a therapeutic and the safest option for them, Michele became a believer in the sanctity of marriage and a champion for saving the relationships of others.
She became a social worker, marriage and family therapist. Now, her books focus on the field of family therapy, to help married folks and potentials learn marriage better.
WHY YOU SHOULD BUY THIS BOOK
"The Sex-Starved Marriage" is not another book talking about why you or your partner might not be in the mood for sex.
This book will help you understand why being complacent or bitter about sex might cost you your marriage. Michele Weiner will show you how to bring the spark back into your bedroom and marriage.
2. Come As You Are: The Surprising New Science That Will Transform Your Sex Life
AUTHOR
Emily Nagoski
CATEGORY
Sex, nonfiction
ABOUT AUTHOR
Emily Nagoski holds a Ph.D. in Health Behavior that focuses on human sexuality from Indiana University (IU), and a Master's degree in Counseling from the same institution. She observed her internship at the Kinsey Institute Sexual Health Clinic. She has lectured several students on human sexuality, relationships, stress management, and sex education."
All these are to prove that she can effectively teach women to live with confidence and joy inside their bodies. This goal she believes will change the world.
WHY YOU SHOULD BUY THIS BOOK
This book exposes women to a lot of possibilities in the area of sex, through science. Researchers have spent the last decade trying to create a pill for women to function as Viagra does for men. As a result of the research that has been undergone, scientists in the last few years have learned more about how women's sexuality works beyond our wildest imaginations, and this book explains it all.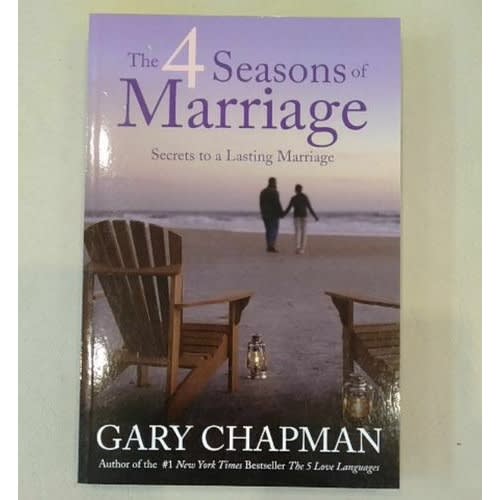 3. The 4 Seasons of Marriage
AUTHOR
Gary Chapman
CATEGORY
Marriage/Relationship
ABOUT AUTHOR
Gary Chapman was born on January 10, 1938, in China Grove, North Carolina. He is an American author and radio talk show host and is most noted for one of his books, "The Five Love Languages" that analyses how people express and receive love through 5 languages: Quality time, words of affirmation, receiving gifts, acts of service and physical touch.
He is committed to ensuring marriages and relationships work through his prints.
WHY YOU SHOULD BUY THIS BOOK
If you are looking for a book that perfectly encapsulates how to properly handle each season in your marriage, The 4 seasons of marriage is the book.
KENNETH E. HAGIN
Kenneth E. Hagin was born on August 20 1917 in Texas. He was reported to have been born with a deformed heart which made him paralyzed and permanently bed-ridden but was miraculously healed on August 8, 1934, after he had a revelation of "faith in God's Word" after reading Mark 11:23-24.
Before his death on September 19, 2003, Kenneth E. Hagin founded Faith library which has had over 65 million books in circulation and is still blessing lives up until today. His books major in categories like spiritual development and marriage. Here are a few of his books you should be buying this week: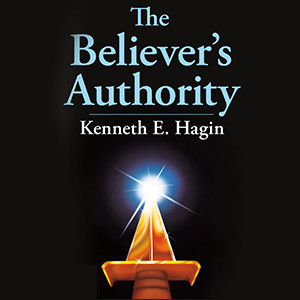 4. The Believer's Authority
CATEGORY
Faith, Spirituality
When Jesus left the earth, He told His disciples that everyone who believes in Him will have authority but what authority and over whom do we have this authority? Find out this and more in this eye-opening book.
5. Love: The way to victory
CATEGORY
Faith, Spirituality
Kenneth E. Hagin discussed how the love of God can change the way we react to and judge situations. He describes more about what the love of God is and how we can walk in it to live a more victorious life.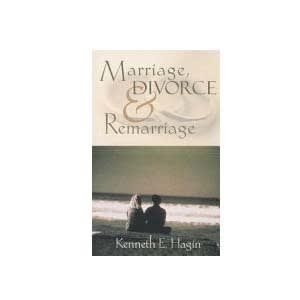 6. Marriage, divorce, and remarriage
CATEGORY
Relationship, faith
Kenneth E Hagin shares wisdom about marriage, divorce, and remarriage. He addressed misconceptions around marriage and divorce and gives a clearer explanation about them from God's word.
This book is a must-read for singles, married couples, divorced, and those who are looking into re-marrying.
TIM LAHAYE
Timothy Francis LaHaye was born on April 27, 1926. Before his death on July 25th, 2016 Tim was a pastor and a writer of over 70 books of which are the popular "Left behind "series and "Why you act the way you do". His book includes topics on marriage, Biblical prophecy, fiction, etc.

7. Why You Act The Way You Do
CATEGORY
Self-development
Tim Lahaaye describes how our temperament affects how we do everything and how it affects every facet of our life: Career choice, marriage, lifestyle, relationships, and even how fast we write. Get to know yourself better in this book where the author combined psychology with Biblical truths.

8. Spirit-controlled temperament
CATEGORY
Self development, Faith
Finding out why you act the way you do shouldn't be a life sentence because the author breaks down how the Holy Spirit can influence our temperament so that we can channel our temperaments into better things.
9. The Act of Marriage: The Beauty of Sexual Love
CATEGORY
Relationship, Marriage
This best seller is for engaged couples, newlyweds, and couples who have been married for a while, to learn about how to maintain and sustain the flame in their marriage through lovemaking.
Learn about family planning, what sex means to men and women, why God created sex and how to unravel deeper levels of intimacy in marriage.
ROBERT KIYOSAKI
Robert Kiyosaki, the author of the bestselling book, "Rich dad, poor dad" was born on April 8, 1947. He is a businessman who founded the Rich Dad Company and Rich global LLC. His books major in financial intelligence and business education.

10. Rich dad, Poor dad
CATEGORY
Personal Finance, Business, Entrepreneurship
Robert Kiyosaki's all-time best seller talks about why the rich keep getting rich and the poor keep getting poor. He also taught about how one can build wealth by investing in real estate, assets, building businesses, etc.
11. Rich Dad's cash flow quadrant: Guide to financial freedom
CATEGORY
Personal Finance, Business
Looking to be financially free? This book helps you identify your place in business and helps you understand what part of the quadrant you need to be to build wealth and live the life you truly desire

12. The Business of the 21st century
CATEGORY
Business, Entrepreneurship
Robert explains how the business of networking is the "game-changer" business and he justifies how multi-level marketing can help you learn precious lessons about sales and business skills.
GARY CHAPMAN
Gary Chapman is a senior associate pastor at Calvary Baptist Church in North Carolina. Gary is an author of the bestselling book, "5 love language" as well as a radio talk show host. He currently speaks and counsels where he helps people build a more lasting relationship, his books major on marriage and relationships.

13. The 5 Love Languages: The Secret to Love That Lasts
CATEGORY
Relationship, Marriage
In understanding our partner, Gary Chapman reveals the different love languages inherent in individuals, what they are, and how to speak these languages fluently so you can have a stronger relationship. This book is recommended for couples who are engaged or married.
14. Things I wish I'd known before I got married
CATEGORY
Relationship, Marriage
Gary Chapman in this book warns that it isn't a book on how to plan a wedding but a book on how to have a successful marriage. Gary shares his years of experience on blocks that build a successful marriage and how knowing them and implementing them helped him build a stronger bond with his partner.
15. The 4 seasons of marriage
CATEGORY
Relationship, marriage
Like everything you see around, marriage has its seasons as well and it helps to know what these seasons are and which one you are in as it will help you cope better with your partner. If you are single or engaged, this book is also great for you as it informs you before you enter into marriage and help you have a healthier relationship with your marriage partner.
ROBERT GREENE
Robert Greene was born on May 14, 1959. He is an American author who has written over 5 bestsellers that major in strategy, power, and seduction. He has collaborated with popular rapper, 50 Cent on a book about Mastery titled, "The 50th Law".

16. The 48 laws of power
CATEGORY
Strategy, Self-development
Looking to move forward in life? Earn your lover's adoration? Earn respect with your boss or co-workers? Or even trying to gain more power in different facets of your life? Then the 48 laws of power are for you. Robert Greene compiled wisdom from 48 different individuals of various ages who have successfully wielded more power.
17. The 50th Law
CATEGORY
Strategy, self-development
Robert Greene shares the 50th law, which is simply Fearlessness, and how one can achieve fearlessness as he collaborated with popular rapper, 50 cents.
He teaches how taking charge of whatever environment you find yourself in should be a goal in your life dealings.
18. Mastery
CATEGORY
Strategy, Personal development
Examining the lives of notable individuals in history, Robert exposes how each of them became successful in their various fields. He reveals that whatever secret to mastery is existent, is already in you. How you might ask? Find out in the pages of the 5th book ever written by Robert Greene.
BOB WOODWARD
Bob Woodward's work has been around investigative journalism and this reflects in his many books which cover issues about politics, scandals, elections, etc. Bob was born on March 26, 1943, and started his career as a reporter in 1971 with The Washington Post where he is presently an editor.
19. Fear: Trump in The White House
CATEGORY
Elections & Political process
WHY YOU SHOULD BUY THE BOOK
If you are a Republican American citizen, a lover of Politics, or simply interested in foreign affairs and how government affairs are run, especially in the angle of the former American president, Donald Trump, "Fear: Trump in the White House" will bless you.
Bob Woodward gives details of the life of Ex-President Donald Trump in the White House and how he makes decisions on major foreign and domestic policies.
It talks about Trump's domestic issues in the area of trade and tariff disputes, immigration, tax legislation, and so on.
20. All The President's Men
CATEGORY
Non-fiction
WHY YOU SHOULD BUY THIS BOOK
One thing about Bob Woodward's books is that he uses his writings to portray different angles of political and foreign affairs to his readers at different times in history.
The book is a film adaptation that talks about the author, Bob Woodward and Carl Bernstein, who were two journalists that investigated the break-in at the Watergate Office Building and the resultant political scandal for the Washington Post in June 1972.
It gives a chronological explanation of the investigative reporting of these two people.
21. Obama's Wars
CATEGORY
Politics, Social science, Government
WHY YOU SHOULD BUY THIS BOOK
Bob Woodward exposes the inside story of Obama making the critical decisions on the Afghanistan War, the secret campaign in Pakistan, and the worldwide fight against terrorism through this book.
At the core of Obama's Wars is the unsettled division between the civilian leadership in the White House and the United States military as the president is thwarted in his efforts to craft an exit plan for the Afghanistan War.
Woodward has discovered how the Obama White House works, showing that even more tough decisions lie ahead for the cerebral and engaged president.
Obama's Wars gives you an illusion of being present at the events that played out in his tenure.
YONGGI CHO
Yonggi Cho is a minister as well as a co-founder of the Yoido Full Gospel Church in South Korea. He was said to have founded the largest megachurch in the world, his books shed light on how he was able to achieve a successful ministry. A few of his popular books include "Holy Spirit, my senior partner", "Prayer: Key to Revival", etc.

22. Prayer: Key to Revival
CATEGORY
Faith, spirituality
Dating from the early church days, prayer has been a staple in maintaining an atmosphere of the miraculous, prayers got things done, delivered the saints from danger, raised the dead, set the captives free, and kept the believers bold in the preaching of the gospel.
Yonggi Cho shares how prayer made a lot of changes in history and how you also can make a difference in your immediate environment by simply cultivating a life of prayer.
23. Holy Spirit, My Senior Partner
CATEGORY
Faith, Spirituality
Yonggi Cho reveals that he owes his successful ministry to his intimate relationship with the Holy Spirit. Cho shares his various testimony from making the Holy Spirit his senior partner and he shows you how you achieve the same in your life and live a more victorious life.
24. Successful Home Cell Groups
CATEGORY
Faith, spirituality
Yonggi Cho who owns one of the largest churches in the world says that home cells contribute to the growth of the church. Cho exposes how to run a home cell and see it contributing to the miraculous in the church.
EW KENYON
Essek William Kenyon was born on April 25, 1867, and he pastored the New Covenant Baptist Church. Kenyon was popularly called the "Father/grandfather of the word of faith movement". During his lifetime and despite the little education he had while he was growing up, he wrote a lot of books about doctrines of the Christian faith e.g. The Holy Spirit, righteousness, the new Creation, The name of Jesus, etc. and these books are blessing lives up until now.

25. Two Kinds of Righteousness
CATEGORY
Faith, Spirituality
Living with the consciousness that you are God's righteousness in Christ will help you live a life free from guilt. Kenyon dissects the two kinds of righteousness: the first kind being the one the church is currently stuck on and the second kind which he explains is the kind that will free the believer from condemnation.
26. New Creation Realities
CATEGORY
Faith, spirituality
There is an existence of a breed known as the new creation on the earth. Kenyon discussed the 'inward man' which psychologists have been trying to understand but he can only be understood in Christ. Find out what the new creation is.
27. The Wonderful Name of Jesus
CATEGORY
Faith, spirituality
This is one of the most detailed books that explain the significance of the name of Jesus as EW Kenyon systematically explains using Biblical references. Jesus has given the believers a right of attorney, here you will find out the authority that lies in the name of Jesus.
PRISCILLA SHIRER
Priscilla is an American author, Minister, and actress who was born on December 31st, 1974. She is the writer of the popular movies, "War room" and "Overcomer". She has a passion for helping others live a victorious life in their Christian faith and she has published several books to this effect.
28. Fervent
CATEGORY
Faith, Spirituality, Empowerment
Women, the truth is that we have an opponent and he is deadly! He is the devil and he does not have mercy. Priscilla shares how to stay winning always with a strategic prayer plan which in her words, is a 'battle plan" guaranteed to equip you with fail-proof weapons to strike the enemy where it would hurt.
29. Discerning The Voice of God: How to Recognize When God is Speaking
CATEGORY
Spirituality, Faith
Priscilla did a great job at making this book interactive especially because learning to know God's voice should not be a theoretical concept but should be an experience. Learn how God speaks and enjoy the bliss of knowing God's opinion about everything in your life and He wants to guide you into safety and fulfillment in life and your faith.
30. Life interrupted: Navigating the Unexpected
CATEGORY
Personal development, faith
Do you remember Jonah in the Bible? Well, let's just say he is an example of us today who try to avoid interruptions in our life. 'Life interrupted' is an expose on how life interruptions can be a plus to us and get be an invitation to the best adventures and transformation we can imagine. This book should be in your cart immediately!
MICHEAL TODD
Pastor Michael Todd is the lead pastor of Transformation Church in Tulsa, Oklahoma. His vision for his ministry is representing God to the lost and found for transformation in Christ. He is also the author of the number 1 New York Times bestseller, "Relationship goals" and he also speaks at church events.

31. Relationship Goals: How to Win at Dating, Marriage, and Sex
CATEGORY
Marriage, Sex, Relationship
Relationship goals, a number 1 New York Times bestseller meets you at whatever point you are in your relationship and helps you set things right and build a love that lasts.
Todd comes out real and open in this book and answer popular questions we have about relationships, using Biblical truths. He shows how God is interested in our relationships as well, how to build a family that works and be successful in any form of relationship.
32. Crazy Faith
CATEGORY
Faith, Spirituality
Who knew there would be airplanes but we buy plane tickets today. As at the point where this idea was newly conceived, it must have sounded crazy to everyone but this is the kind of faith men in Bible days had which made them do great exploits that marvel the world till today.
Pastor Todd shares how we can with faith, do amazing things and live a victorious life as we trust God for the impossible. Learn how to choose faith above fear, especially when it looks crazy because it is crazy until it happens…right?
33. A Cup of Love: Relationship Goals for Kids
CATEGORY
Juvenile fiction, faith
Finally, a book for kids! In a world where kids act rude after watching their friends, neighbours, and strangers, parents can help them in moulding their attitude to relationships by treating them with kindness and respect.
Kids will also learn how to build a relationship with God early and this can stir their life on the right path ultimately.
SARAH YOUNG
Sarah Young is an American missionary who is famous for her devotional, "Jesus Calling". Her books have sold over 16 million copies across the world and are said to be blessing lives up until today as she encourages people into deeper intimacy with Jesus.

34. Jesus Calling
CATEGORY
Faith, devotionals, spirituality
The book covers how Sarah's obedience to God's voice led her to start writing words that the Lord speaks to her. This in turn has blessed lives across the world as it is bringing hope, comfort, and encouragement to many.
This book is further imploring readers to learn to pay attention to the voice of Jesus because He is calling, and He wants you to enjoy His peace.
35. Jesus calling the kids
CATEGORY
Juvenile Nonfiction
It is a compilation that brings hope to kids and pre-schoolers as it shows them that Jesus is interested in them and is not leaving them out of his offering of peace and ever-abiding love.

36. Peace in His presence
CATEGORY
Faith, devotionals
Here is a compilation of quotes from Sarah Young's bestselling book, "Jesus Calling".
You can gift a friend this book or take it with you every day as you remind yourself of the beautiful thoughts that Jesus has for you, in a world full of negativity and stress.